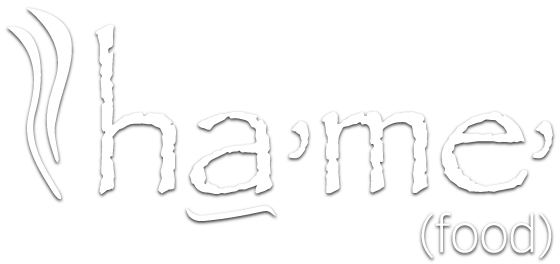 Fresh, Aboriginal inspired menu served with friendly smiles and local hospitality. Open for lunch and dinner in our newly renovated Kwa'lilas Hotel.
Starters & Sharing Plates
Game Sausage & Cheese Platter
house-made sausage, assorted cheese's, olives, apple pear relish with bannock bread
Tsa'pa
assorted vegetables & salmon with a creamy spinach dip & bannock crisps
Blunden Harbour Roll
crab, avocado, cucumber crispy fried with spicy mayo
Jumbo Wings
hot, bbq, Thai chili, salt & pepper, louie blue, honey garlic served with blue cheese dressing
Boneless Pork Bites
crispy marinated pork, honey garlic sauce
Lettuce Wraps
seared tuna, crisp romaine, sesame slaw crispy ginger garlic soya dressing
Kutala (Salmon) Trio
lox, candied, and hot-smoked lemon aioli, bannock crisps
---
Soups & Salads
Served with Bannock Bread
Additions
'Was'Wanis (prawns) or Gaga'o (chicken)
Loaded House Salad
chickpeas, cucumber, sundried cranberries, tomatoes, sprouts, berries, house dressing
Kale & Quinoa
citrus vinaigrette, sundried cranberries sunflower seeds with a citrus vinaigrette
Not So Classic Caesar
crisp romaine, fresh Parmesan,  croutons & t'lina
Chef's Daily Soup
House made, hearty soups made daily
Margaret Bay Chowder
Our chef's award winning, seafood chowder, thick & creamy with an array of locally caught seafood
French Onion
Caramelized onions and rich beef broth with a house made crouton baked golden brown under a cap of mozzarella and parmesan. A classic tummy warmer
---
Pastas
Chicken & Mushroom Alfredo
Pan fried chicken and button mushrooms, rich white wine cream sauce served on linguine with freshly grated Parmesan
Kwa'lilas Spaghetti
Fresh assorted seafood, rich, house made marinara sauce on spaghetti noodles with fresh parmesan
---
Casual Fare
Your choice of fries, greens or daily soup, Caesar salad or chowder - $2.00 extra.
Fish & Chips - 1 Piece
6 oz beer battered served with coleslaw & tartar sauce
Daily Soup & Sandwich
Ask your server for today's choice of hearty, home made soup and fresh sandwich.
Halibut Burger
pan-seared with lettuce, tomato, red onion, pickle & tartar sauce on a brioche bun
B.L.A.T
toasted bacon, lettuce, avocado, tomato with mayo
Steak Sandwich
7 oz sirloin with sautéed onions, mushrooms, garlic bannock
Salmon Ciabatta
grilled wild salmon fillet with apple fennel slaw, lemon aioli, lettuce & tomato
Gaga'o (Chicken) Club
grilled breast of chicken with bacon, guacamole & cheese on a brioche bun
Beef Burger
house- made beef patty, house mayo, tomato, pickle & lettuce on a brioche bun
Add cheddar or bacon or mushrooms – $2
---
Mains
Roasted Tiq'wa's (elk loin)
Roasted elk thinly sliced and fanned over potato du jour with pan au jus.
Beer Braised Chuck Flat
10 oz boneless beef chuck steak slowly braised in a beer broth served with roasted garlic mashed potatoes
Rib Eye Steak
A.A.A. 10 oz grilled to your liking with herb roasted potatoes
Bangers & Mash
House-made game sausages with roasted garlic mash, house made gravy and seasonal vegetables
Seared Wild Salmon
6 oz fillet of west coast wild caught sockeye grilled or smoked with citrus risotto and seasonal vegetables
Y'usa (noodle bowl)
In house hot-smoked salmon in a savoury chicken broth with rice noodles and assorted vegetables
Seared Halibut
West coast halibut seared and served with lemon butter, citrus risotto and fresh vegetables
Seared Rare Tuna
Fresh Albacore tuna seared rare, sliced and served with ponzu sauce, citrus risotto and fresh vegetables