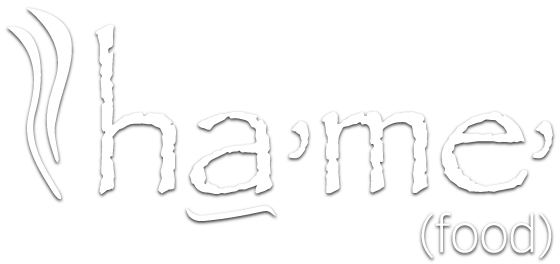 Fresh, Aboriginal inspired menu served with friendly smiles and local hospitality. Open for breakfast, lunch and dinner in our newly renovated Kwa'lilas Hotel.
Breakfast
Served 6am – 10am daily
3 Egg Omelette
Stuffed with ham, bacon, sausage, mushrooms, tomato, onion and cheese. Served with savoury herb hash browns and toast.
Hardy Breakfast
3 eggs any style. Choice of bacon ham or sausage, and served with savoury herbed potatoes and toast
Lox Bagel
Toasted Everything bagel with lox, (cold smoked salmon) smeared with herbed cream cheese and served with fresh fruit salad.
Classic
2 eggs any style, choice of bacon, ham or sausage. Served with savoury herb hashbrowns and toast
Healthy Start
House-made granola, fresh in-house cut fruit salad, greek yogurt and toast
Pancakes
Served with house-made maple butter. Add home made berry compote, 2$
---
Lunch
Soups
Walkum Bay Chowder
House made with clams and halibut in a creamy fish-based broth
Daily Soup
Ask about today's selection
Salads
Quinoa and Kale Salad
Quinoa, kale, and artisan greens tossed with white balsamic dressing. Topped with dried cranberries, roasted pumpkin seeds and soft goat cheese
Roasted Vegetable Salad
Slow roasted carrot, parsnips, beets, and red onions topped with mixed greens and a strawberry balsamic reduction vinaigrette
Caesar Salad
Crisp romaine, grand Padano cheese, and croutons tossed in house made dressing
Mixed Greens
Artisan greens tossed with white balsamic dressing
Soup and Salad
Cup of daily paired with mixed greens
Appetizers
Grilled Chicken Wings
Grilled and deep fried tossed in your choice of honey garlic, hot, teriyaki, salt and pepper, barbeque, spicy blue
Blunden Harbor Roll 2.0
Crab, smoked salmon, avocado, roasted peppers, cucumber, coated in panko and deep-fried. Finished with sweet soya and Toyohashi mayo
Calamari
Tender squid, pickled jalapenos, red onion tossed with tempura and deep fried
Lettuce Wraps
Seared albacore tuna, Asian style slaw, ginger, sweet soya
Crispy Boneless Pork Bites
Panko coated and deep-fried house made pork bites with chipotle lime dip
Share Platters
Hunter's Platter
House smoked duck breast, duck leg confit, blueberry whiskey t'lawal's (elk) sausage, cheeses
k'utala (Salmon) Platter
House smoked wild salmon, candied salmon, cold smoked lox, lemon dill aioli
Roasted Vegetable Platter
Roasted vegetables, blueberry compote
Burgers
Add bacon, cheese, or mushrooms to any burger for additional $2 Gluten free? Add $2 for gluten free bun
Classic Burger
8oz House made patty with, lettuce, tomato, red onion, and pickles
Mushroom Melt Burger
Like the classic, with sautéed mushrooms and smoked cheddar
"Big Bite"
8oz Beef patty, bacon, and braised beef. Not your average burger!
Chicken Club Burger
Grilled chicken breast, bacon, smoked cheddar
Veggie Burger
House made patty, roasted onions, lettuce, tomato
Sandwiches
All sandwiches come on your choice of multigrain, sourdough, bannock, or a gluten free bun*
Grilled k'utala (Salmon)
Lemon capper mayo, grilled salmon, smoked cheddar, bacon, lettuce and tomato
Roasted Vegetable Sandwich
Roasted garlic basil mayo, house roasted vegetables on a ciabatta bun
"B.B.L.T.C"
The Big Bacon, Lettuce, Tomato, and Cheese not your momma's BLT!
Something Different
Rice Bowl
Basmati rice, Asian style vegetables, cilantro yogurt, sweet soy ask about today's creation
Yusa Rice Noodle Bowl
Asian style fish-based broth with vegetables and grilled wild salmon
Steak Fritz
Grilled New York striploin, house fries, mixed greens
Fish and Chips
House fries, crispy golden batter, tartar
---
Dinner
Soups, Salads & Starters
Walkum Bay Chowder
House made with clams and halibut in a creamy fish-based broth
Daily Soup
Ask about today's selection
Quinoa and Kale Salad
Quinoa, kale, and artisan greens tossed with white balsamic dressing. Topped with dried cranberries, roasted pumpkin seeds and soft goat cheese
Roasted Vegetable Salad
Slow roasted carrot, parsnips, beets, and red onions topped with mixed greens and a strawberry balsamic reduction vinaigrette
Caesar Salad
Crisp romaine, grand Padano cheese, and croutons tossed in house made dressing
Mixed Greens
Artisan greens tossed with white balsamic dressing
Blunden Harbor Roll 2.0
Crab, smoked salmon, avocado, roasted peppers, cucumber, coated in panko and deep-fried. Finished with sweet soya and Toyohashi mayo
Calamari
Tender squid, pickled jalapenos, red onion tossed with tempura and deep fried
Lettuce Wraps
Seared albacore tuna, Asian style slaw, ginger, sweet soya
Crispy Boneless Pork Bites
Panko coated and deep-fried house made pork bites with chipotle lime dip
Hunter's Platter
House smoked duck breast, duck leg confit, blueberry whiskey t'lawal's (elk) sausage, cheeses
k'utala (Salmon) Platter
House smoked wild salmon, candied salmon, cold smoked lox, lemon dill aioli
Roasted Vegetable Platter
Roasted vegetables, blueberry compote
Pasta & Risotto
gaga'o (Chicken) Penne
Sautéed chicken and mushroom in a rich cream sauce
Braised Beef Paparadelle
House braised short rib, sundried blueberries, in a rich demi cream
p'o'yi (Halibut) & k'utala (Salmon) Spaghetti
Halibut, salmon and peppers in a tomato pesto cream
Roasted Vegetable Penne
House roasted vegetables, penne in a rich tomato sauce
Wild Mushroom Risotto
Medley of mushrooms in a creamy risotto
Pan Seared Scallop Risotto
Caramelized scallops with a creamy citrus risotto
Steak
All steaks come with choice of mashed or roasted potatoes and house vegetables
Ribeye Steak
10oz "AAA" Ribeye, peppercorn demi with your choice of mashed or roasted potatoes and house vegetables
New York Steak
8oz "AAA" New York, creamy blue cheese demi with your choice of mashed or roasted potatoes and house vegetables
Seafood
Smith Inlet gaga'o (Chicken)
Smoked salmon, crab and cream cheese stuffed chicken breast
Pan Seared p'o'yi (Halibut)
Ask about today's Halibut creation
Baked k'utala (Salmon)
Lemon & chive, with risotto